Lobster & Duck Foie Gras Feast Seafood Dinner Buffet
Café Rivoli at Regal Hongkong Hotel gets ready to pamper gourmands with the new Lobster & Duck Foie Gras Feast, where a plethora of dishes revolving around the two delicate ingredients will be served.
The culinary team prepares a range of tantalising dishes showcasing the succulent lobster and duck foie gras via various cooking methods to accentuate the flavours and delicate texture of the sea and land ingredients.
Guests can start with a spread of seasonal seafood including Lobster, British Bread Crab, Blue Mussels and Shrimps. Then move on to a selection of tempting appetisers such as Duck Foie Gras Mousse Puff and Duck Rillettes with French Baguette. Salad lovers will be impressed by the flavourful Thai salad options, too.
The hot dishes in the buffet - the pièce de resistance - feature Pan-seared Chicken Roll Stuffed with Duck Foie Gras Mousse, Lobster Sauce with Mushroom Tortellini, Duck Foie Gras Quiche and White Onion Soup with Duck Foie Gras among many more international cuisines. Pan-fried Duck Foie Gras on Toast, Lobster Vol-au-Vent and Duck Foie Gras Crème Brûlée will satiate guests who adore intricate mouthfeel.
Not only will adult diners be spoiled, but so will kids! The comprehensive Kid Delights in Café Rivoli offer kids' favourites such as Fried Chicken, Mini Burgers, Fried Onion Rings, Meatball Spaghetti with Tomato Sauce and Fish Fingers with French Fries.
Guests are suggested to leave room for desserts as chefs at Café Rivoli have prepared a sweet conclusion ranging from Green Tea Panna Cotta, Chrysanthemum Mousse Cake, Lime Crème Brûlée and Passion Fruit Tiramisu to round up the feast.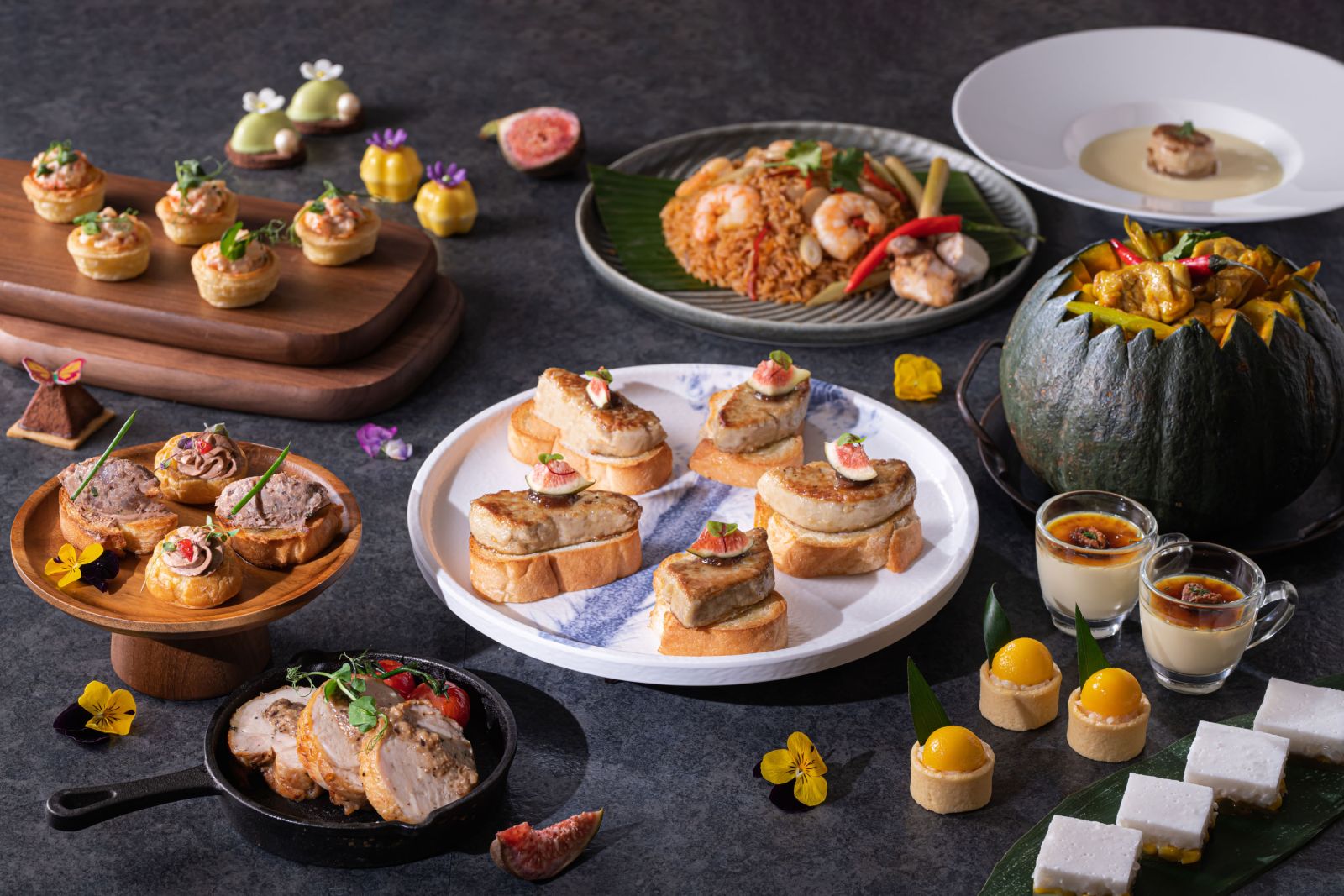 Date: From 4 May to 30 Jun
Price:
Adult buffet: HK$678 (Mon-Thu) / HK$708 (Fri-Sun & Eve of PH & PH)
Child buffet: HK$40​8 (Mon-Sun & PH)
*10% service charge applies