Christmas Eve and New Year Eve is a time to reunite and spend quality time with family and friends together. At Above & Beyond, Executive Chef Chi Ki Wong has prepared a table of warm, hearty feast with the best ingredients.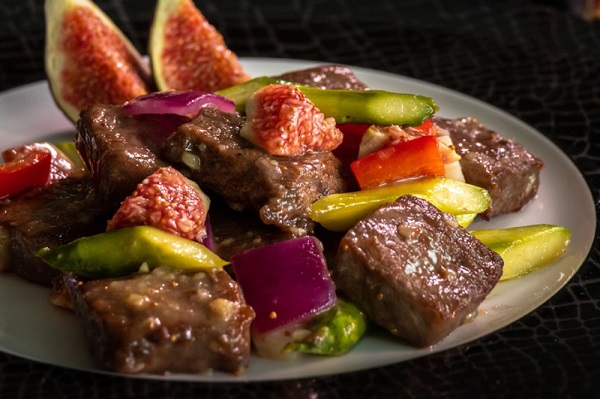 Start with the Braised Pumpkin Soup with Bird's Nest, Truffle and Turkey for Christmassy flavours thanks to the turkey in the dish. The pumpkin's sweetness is enhanced by the special pairing of truffle and turkey, icons of a Christmas meal and topped with bird's nest to add a touch of texture and magic. The Baked Crab Shell Stuffed with Avocado and Cheese marries the creaminess of the cheese with fresh, sweet crab for a unique combination. Enjoy the Fried Rice with Shrimp and Spring Onion in Shrimp Oil featuring shrimp cooked to perfection.
Date: 24 December 2020
Price: $1,288* per person
New Year's Eve is normally an indulgent day to welcome the new year. Above & Beyond's Chinese Platter with Barbecued Suckling Pig, Deep-fried Oyster with Salt and Braised South African Abalone with Sake will provide sophisticated palettes something to look forward to. The Braised Sea Cucumber in Truffle and Pumpkin Broth gives an aromatic flavour and springy texture that forms a perfect combo. Steamed Lobster Claw with Hua Diao Wine and Egg White, Wok-fried Lobster with Dried Chili combines two ways to enjoy lobster. The steamed option is simple with sweet, melt-in-your-mouth flavours while the wok-fried selection showcases the great texture accompanied with the mixed spices.
New Year's Eve Set Dinner Menu
Date: 31 December 2020
Price: $1,888* per person
*Prices are subject to 10% service charge