Eat and Play Offer
Included:
ONE kids menu

ONE specific meal for adult

ONE session (45 mins) at Kids Zone (Spread over 2,000 sq.ft, the Kids Zone is an indoor air-conditioned play space featuring 5 interactive play areas; each comes with a different theme, complete with matching toys and costumes "Super Hero", "Ball Pit Room", "Fire Station", "Princess Royal Party" & "Mini Town. Through interactive play and high-quality role playing, kids will be able to unleash their creativity and imagination. It creates a truly unique experience for the young and old alike and promotes a healthy lifestyle concept that places importance on family bonding. All in one that is best suited for young children aged from 1 to 9 years old and the whole family to enjoy in this amazing indoor facility anytime of the year.)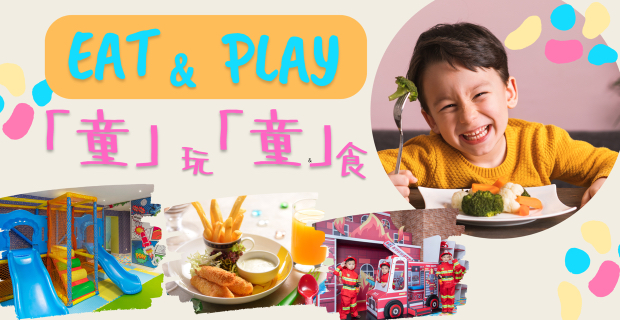 Promotion Period: 1 January 2023 - 31 March 2023 (Special date 21-29 Jan 2023)
Prices:
1 Adult + 1 Child
Mon - Fri
Sat, Sun & Special date

Play: 11 am
Eat: 12 nn

$268
$338

Play: 2 pm
Eat: 3 pm

$218
$288

Play: 6 pm
Eat: 7 pn

$298
$398
*10% service charge applies.
- Kids menu is applicable for child under 11 years old
- Additional charge for Kids Zone: adult $60 & child $40 per person per session (Mon - Fri); adult $90 & child $60 per person per session (Sat, Sun & Special dates)