When East meets West: Brand new opening restaurant 陳家廚房 at The Charterhouse Causeway Bay is launching the first Afternoon Tea tea-set inspired by the concept of Chinese and Western delicacies. Combining traditional food items with a twist of modern interpretation, the set showcases 5 savory bites, 5 desserts and homemade English scones in Plain and Raisin flavour to please your palate.
Savories include "Homemade Abalone Quiche", "Canada Salmon Tartar with Avocado on Table Biscuit", "Sesame Prawn Toast in Hong Kong Style", "Pan-fried Beef and Potato in Toast" and "Deep-fried Squid Cake with Coconut."
Sweets range from bite-sized "Basque Burnt Cheese Cake", "Red Pomegranate Mousse", "Dark Chocolate Puff and Caramelized Apple Tart".
Lastly, coat your scones with our homemade seasonal jam and authentic clotted cream to strike a perfect balance between the crumbly texture. Complemented with a cup of tea or coffee to complete your delicious tea experience.

The newly furnished restaurant is infused with a comfortable and relaxing ambience, classy decorations and elegant tea-ware to highlight your exquisite afternoon tea experience. So sit back and let us do the rest.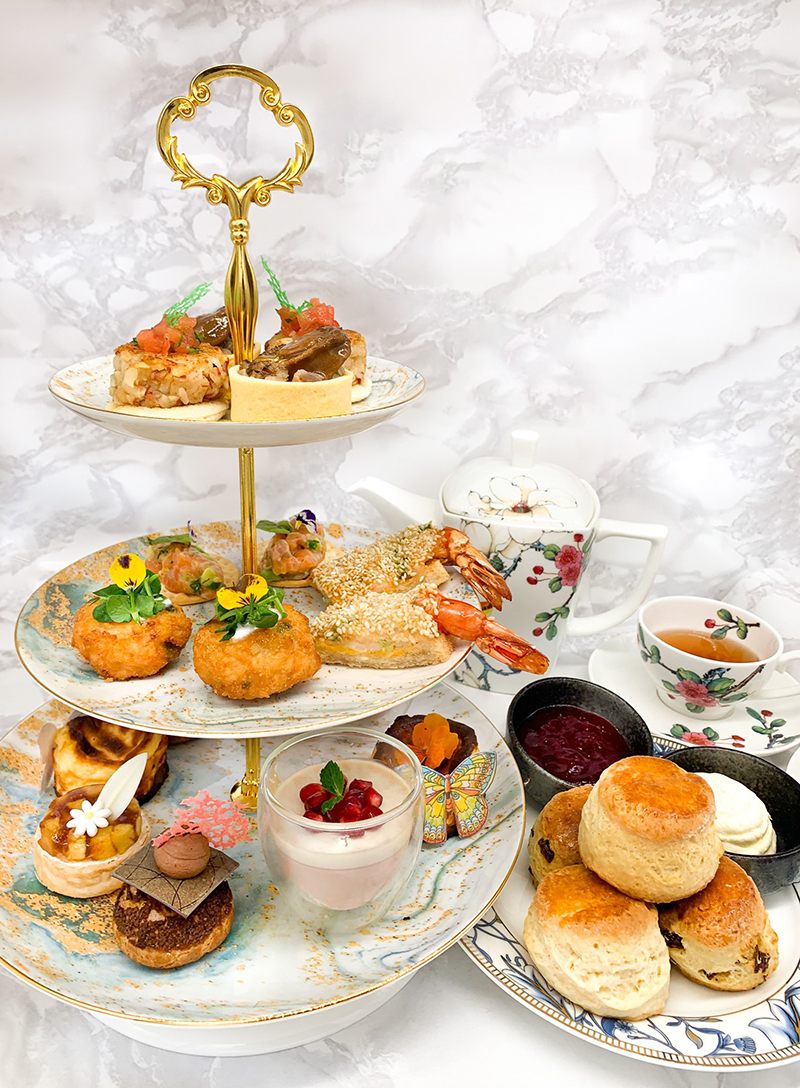 "East Meets West" Afternoon Tea
Price: HK$388 for two
Time: 3:00pm – 5:30pm (Subject to 10% Service Charge)