Luxuriate in the perfect marriage between black truffle and wagyu beef at Café on M, featuring extravagant food selections with elusive black truffle and Australian M5 wagyu beef, while freshly shucked oysters, Japanese assorted sashimi and sushi, chilled seafood and daily carving are unlimitedly served.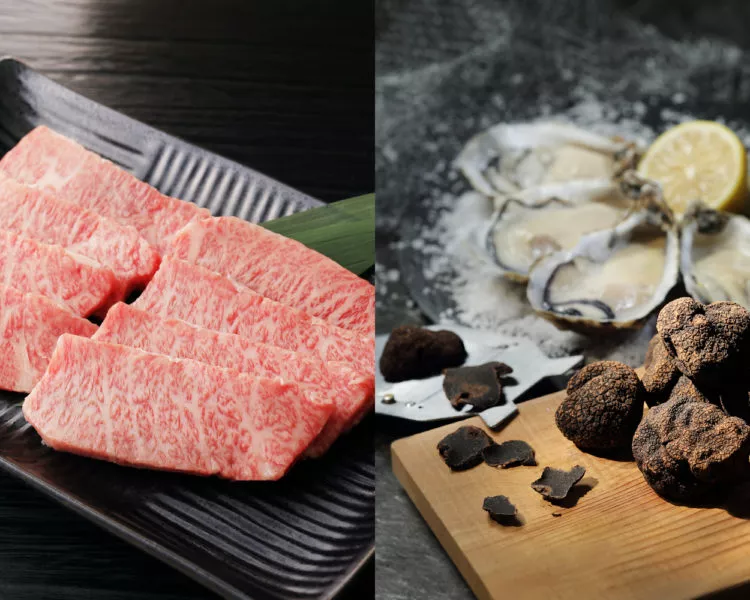 The much-loved Häagen-Dazs ice cream and an enticing array of Valrhona chocolate themed dessert will end the dinner buffet with a perfect and sweet note.
Menu Highlights:
- Torched Wagyu Beef Sushi with Black Truffle
- Steamed Egg with Snow Crab & Truffle Sauce
- Roasted Wagyu Beef with Black Truffle Jus
- Wagyu Beef Steak
- Freshly-shaved Black Truffle with Scramble Egg Live Station
- Black Truffle Basque Burnt Cheesecake
- Roasted Wagyu Beef Thai Salad
- Wagyu Beef Tartar Hand Roll
- Double-boiled Chicken Soup with Black Truffle
- ruffle & Kale, Quinoa Salad with House Vinaigrette
- Wagyu Beef & Asparagus Fried Rice
Black Truffle & Wagyu Beef Feast Highlights
Available 6:30pm – 10:00pm daily.
Adult Buffet HK$658 / Child Buffet HK$398 (Sun to Thu)
Adult Buffet HK$708 / Child Buffet HK$458 (Fri, Sat, PH and Eve)
10% service charge applies