All-you-can-eat Taste the Mediterranean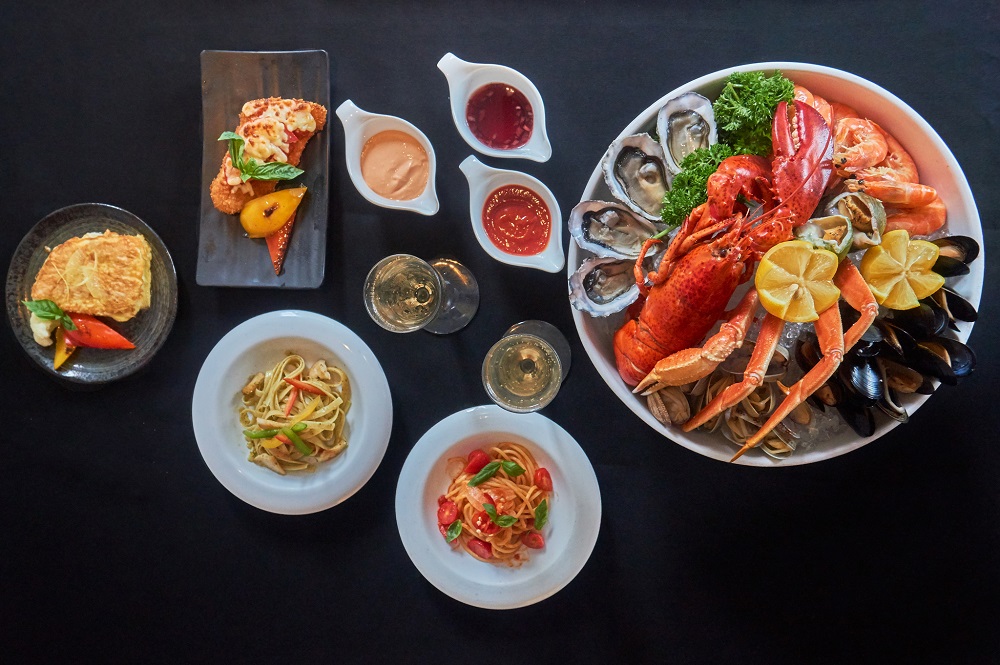 As a new start of The Year of the Ox, Courtyard by Marriott Hong Kong launched 'All-you-can-eat Taste the Mediterranean'.
A welcome complimentary Deluxe Seafood Platter for 2 persons, including Boston Lobster, freshly shucked seasonal oyster, snow crab leg, whelk, mussels and clams with 2 glasses of sparkling wine served first.
Follow with a salad bar buffet together with more than 17 main dish items for your selection, such as Seafood and Squid Ink Paella, Grilled Piri Piri Chicken, fresh mussels with spicy tomato sauce, and grilled spiral sausage. Finish off your meal by unlimited 6 options of Movenpick ice-cream and cakes that are self-served at the dessert corner.
'All-you-can-eat Taste the Mediterranean:
Monday to Thursday 6:30pm - 9:30pm
HK$428 up per person
All-you-can-eat Taste the Mediterranean Menu
Promotion Period: From now until 30 Apr 2021
*Subject to 10% service charge